Basement Drainage
---
Do you have a flooded basement in Nebraska or Iowa? Don't let moisture and water cause musty odors, mold growth, or reduce your indoor air quality. At Jerry's Waterproofing, we can capture groundwater before it seeps into your basement to keep your basement dry.
Not all drainage systems are alike, each one is for a specific issue. That's why you need to have the right drainage system to effectively channel water away from a basement. By investing in a basement drainage system along the wall of your basement, you can collect water before it enters the floors and between the walls.
We offer innovative basement drainage solutions for homes in Iowa and Nebraska.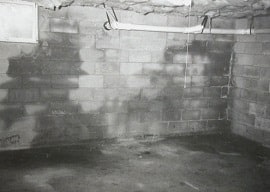 Not only are wet basements a nuisance, but they can also cause structural damage for Iowa and Nebraska homes. In many cases, a dehumidifier is not the only solution that is needed. By taking a few preventative measures, you can eliminate future problems from occurring.
First, make sure there isn't runoff from gutters. Directing them away from the foundation can eliminate water leakage.
Second, basement cracks should be sealed or repaired to prevent further damage.
Lastly, check the grade sloping of the house. The back-filled soil can settle against the house, creating low spots.
These are just some things that you can consider when you have a wet basement.
Groundwater Can Cause Serious Problems
If you suspect groundwater swelling may be the culprit, then contact our professional team for a free estimate on a basement drainage system. Regardless of what is causing your water leakage in Iowa and Nebraska, we'll locate the source of your water issues before it destroys your home's structure.
What is a basement drainage system?
A basement drainage system consists of several types of systems, including sump pump installation and a floor drain. A floor drain system is usually installed before new construction. It lies under the basement floor to keep water from seeping into the home.
Sump pumps are extremely useful because they keep groundwater from flooding the basement. They collect and remove water that has made its way inside. If the water reaches a certain level, the sump pump is triggered to remove the water, pumping it outside of the house.

Benefits of a Basement Drainage System in Iowa and Nebraska
The job of a basement drainage system is to keep your basement dry. It collects and drains groundwater before it enters the basement and ends up flooding the area.
Unlike a waterproofing membrane that allows pressure to build up against foundation walls, a basement drainage system relieves hydrostatic pressure. It provides an escape route, so water won't leak onto floors, ruining your belongings or causing structural damage.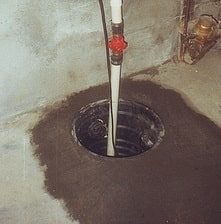 Basement drainage systems offer the following benefits for homes in Nebraska and Iowa:
Drain and collect basement wall seepage

Captures leaks underneath and around the floor
Handles heavy water flow during heavy rainfall
Resists clogging and backups
Collects groundwater in a sump pit installed in the basement floor
Jerry's Waterproofing can keep your basement dry by installing a basement drainage system that suits your budget and living space. Our team of experts can help move basement water outside of the home.
For professional basement waterproofing in Iowa or Nebraska, contact Jerry's Waterproofing today. We are your basement drainage service providers in Iowa and Nebraska.