Crawl Space Repair, Recovery, & Waterproofing
---
If there is standing water in your crawl space, then it could lead to frustrating problems for you and your family. The problems that this situation can lead to are both immediate and long-term. Wet crawl spaces can breed mold and other types of fungi and often have high levels of humidity. This combination can be very harmful to you and your family. A buildup of moisture in your crawl space can also rot the floor joists and sub-flooring and can also harm the electrical components and the insulation in your home. These issues, which might lead to a sagging and uneven floor, can also cause the heating and cooling systems in your home to run less efficiently. Jerry's Waterproofing wants you to have a safe, dry, and comfortable home.
Your crawl space is an integral part of your home and should be kept neat, clean, and easily accessible. Inspect it often to make sure there are no signs of moisture and mildew. There are several causes that can lead to a problem in your crawl space. If there are no rain gutters or if the downspouts are draining the water along your foundation, then the water can enter the crawl space and create problems. Also, there could be an issue with the venting issue around the foundation walls.
Moisture issues in your crawl space are not uncommon. Some of the crawl space moisture problems that occur most frequently are:
High levels of humidity
Condensation on ductwork and pipes
Wood rot or metal rust
Water stains on floor or walls
If this is the case in your home, then you need to seek professional help in order to prevent the long-term issues that could arise. Jerry's Waterproofing can create a sound structure and cleaner environment in your home.
Crawl Space Recovery Options in Nebraska and Iowa
Here at Jerry's Waterproofing, we provide several different basement waterproofing solutions to keep your home free of moisture and pooling water. While most of your crawl space water issues in your home will not lead to a flooded basement, they might lead to mold growth or damage to your personal possessions. That is why it is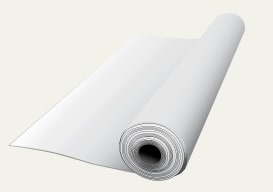 important to invest in crawl space encapsulation and recovery from Jerry's Waterproofing. We offer vapor barrier installation to keep moisture from causing serious problems in your crawl space. These vapor barriers will seal out moisture and water vapor to eliminate the chance for mold growth in your crawl space.
Jerry's Waterproofing is a premier source for crawl space repair, recovery, and waterproofing in and near the Nebraska cities of Omaha and Lincoln as well as areas of Iowa. Other services include radon testing and mitigation, constructing vapor barriers, epoxy injection, wall crack repair, and crawl space drainage. Call Jerry's Waterproofing to ensure a cleaner, healthier home for you and your family.