Crawl Space Repair, Recovery, & Waterproofing
---
Have you noticed standing water in your crawl space? Is your crawl space insulation soggy? Are your floors starting to sag? If so, there is a good chance that you need crawl space repair.
Jerry's Waterproofing knows the types of water and pest problems that can wreak havoc on Iowa and Nebraska crawl spaces and we have years of experience fixing these issues.
Contact us today for a free estimate.
Signs Your Crawl Space Needs Repairs
Most crawl space problems come back to one word: moisture. It comes in many forms ranging from standing water to condensation to simple high humidity.
Regardless of what form the water takes, however, crawl space moisture can cause a variety of problems that impact your entire home.
Mold and Mildew
Damp, dark areas such as crawl spaces with moisture problems can be a breeding ground for mold and other fungi.
If you notice mold and mildew forming in crawl space, it is time to take immediate action. While the effects of mold on people's health can vary based on the person as well as the type and amount of mold, it is most definitely a health hazard.
According to the CDC, damp buildings often can include mold and can cause a host of health problems, including:
Respiratory symptoms such as in nose, throat, lungs
Asthma developing or getting worse

Hypersensitivity pneumonitis (a rare lung disease caused by an immune system response to breathing bacteria, fungi, organic dusts, and chemicals)

Respiratory infections
Allergic rhinitis (often called "hay fever")
Bronchitis
Read More:
Could Your Leaky Basement Be Causing Your Family Health Problems?
Musty Odors
One way to notice crawl space moisture problems without even looking in your crawl space is if musty odors start invading your home.
The air in your crawl space does not stay in your crawl space. As the musty air produced by the moisture problems begins to spread throughout the house, your nose will be able to tell. If you begin smelling musty odors, especially if they appear to be coming from underneath your house, it might be time to have a professional come and look at your crawl space.
Read more about Musty Odors
Sagging or Uneven Floors
If the floors above your crawl space have started to sag, and especially if they have started to feel spongey, it is time to consult a crawl space repair expert.
A buildup of moisture in your crawl space can rot the floor joists and sub-flooring. These issues might lead to a sagging and uneven floor
This can be a significant structural issue, and you will want to consult a crawl space repair specialist as soon as possible.
Read more about sagging and sloping floors
Wood Rot
One of the primary causes of the sagging floors is wood rot. This problem is not confined, however, to floor joists.
If you notice any of the wooden surfaces in your crawl space rotting, it is a sign that your crawl space has too much moisture. And even if the rot doesn't seem to pose a structural issue now, it could spread in the near future.
Wood rot is a sure sign it is time to waterproof your crawl space.
Pest infestations
Not all crawl space problems are directly related to water damage.
If there are big enough cracks in your crawl space walls, chances are some insects will be coming through. That can range from annoying bugs to pests that could harm your house, like termites.
Crawl Space Repair Options
In large part, what crawl space repair options you need depend on how severe the damage is.
Crawl Space Encapsulation
If any of the damage is related to moisture, chances are the first recommended fix will be crawl space encapsulation.
With crawl space encapsulation, a strong, tear and water resistant liner will cover all outer surfaces, ensuring that no moisture can enter the space.
The vapor barrier might or might not be combined with other waterproofing options in order to ensure a dry crawl space without mold or wood rot.
Read More:
Repairing the Symptoms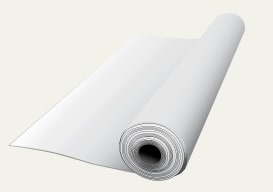 Before encapsulating a crawl space, however, you must fix any damage that is already done.
In some cases, that just means removing mold. It becomes more complex, however, if wood rot had weakened the crawl space structurally.
Depending on how significant the damage, one of two things might be needed. If the floor joists are too rotted, they might have to be replaced. If they have just been weakened, however, you can provide additional support from underneath with piering or crawl space jack options.
These should stabilize your floors and prevent them from sagging and getting that spongey feeling.
Contact Jerry's Waterproofing to Repair Your Damaged Crawl Space
Jerry's Waterproofing is a premier source for crawl space repair, recovery, and waterproofing in and near the Nebraska cities of Omaha and Lincoln as well as areas of Iowa. Other services include radon testing and mitigation, constructing vapor barriers, epoxy injection, wall crack repair, and crawl space drainage. Call Jerry's Waterproofing to ensure a cleaner, healthier home for you and your family.