Manufacturers
---
Earth Contact Products, LLC, is a family-owned company, based in Olathe, Kansas. ECP has a complete product line of Steel Piers, Plate Anchors, Helical Anchors and Piers, and Waterproofing solutions. These products provide the very best solutions to residential, commercial, and industrial foundation problems. You can be assured that if Jerry's Waterproofing team is working on a foundation repair, waterproofing, or crawl space project for your home or business, Earth Contact Products has the product solutions and know-how to answer any questions and provide us with the correct answer.
From the Bilco Company website: "The BILCO Company has served the building industry since 1926. During these years it has built a reputation among architects, engineers, specifiers, and the construction trades for dependability and for products that are unequaled in design and workmanship. BILCO, a wholly owned subsidiary of AmesburyTruth which is a division of Tyman PLC, has been a pioneer in the development of specialty access products for commercial and residential construction markets." Jerry's Waterproofing is proud to use their egress window wells and covers.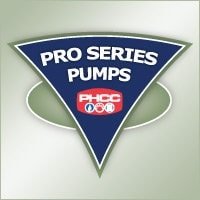 Glentronics is a manufacturer of several consumer products including sump pumps, battery backup sump pumps, and water alarms. Our goal is to create products that solve the needs of our customers. We believe in designing high-quality products that the homeowner can rely on. Jerry's Waterproofing uses Glentronics pumps to provide peace of mind to our customers by installing reliable and efficient sump pump systems.
Rhino Carbon Fiber is a patented carbon fiber application that is used to repair bowing foundation walls. The foundation's base is attached to the structure's frame, providing support to the bowed wall. Installation is quick, but the repair lasts a long time. It works on a variety of cracks, big or small, leaking, or stair step. Rhino Carbon Fiber has a transferable limited lifetime warranty. Jerry's Waterproofing is glad to have this tool available to repair your home's foundation.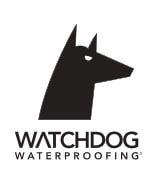 Watchdog is a waterproofing membrane that is designed specifically for poured concrete foundations. It features a flexible, polymer-enhanced waterproofing membrane that is spray-applied to seamlessly bridge foundation settling cracks. This exclusive membrane remains elastic at low temperatures to provide year-round water resistance. Watchdog comes with a 10-year transferable performance warranty.