Waterproofing Membranes
---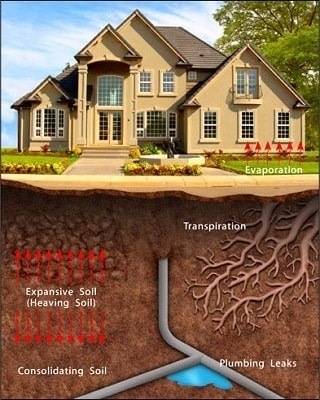 If you suspect water problems, know the signs before it causes water damage. Do you have foundation seepage or wall cracks? Inspect your home's interior for wet carpet, wood rot, water stains, peeling paint, and mold growth. If you have pooling water or soil settlement, then your home may be susceptible to structural damage.
At Jerry's Waterproofing, we can stop water from entering your basement by installing a waterproofing membrane. Our membranes have the durability of asphalt and the elasticity of rubber to provide a strong barrier against basement seepage. Our waterproofing membranes will guard your home from water problems.
What is a Waterproofing Membrane?
Jerry's Waterproofing offers TUFF-N-DRI waterproofing membranes, including a drainage board for unsurpassed performance. The membrane is a tough, resilient membrane applied to foundation walls. Whether you have poured concrete or a masonry block foundation, it creates a strong bond so water won't enter. Also, it resists mold growth, fungus, and bacteria.
Benefits of Using Waterproofing Membranes for Homes in Iowa and Nebraska
Protect your basement with waterproofing membranes. They provide endless benefits for homes in Iowa and Nebraska. Some benefits include:
Offers a transferable 10-year performance warranty

Guards against condensation

Eliminates water damage

Absorbs moderate soil expansion

Protects basement walls and foundation

Seals cracks up to 1/16"

Prevents water seepage into the foundation

Protects basements from moisture and dampness

Energy efficient

Prevents mold growth and mildew
The system also includes a drainage board to keep water away from basement walls and lowers hydrostatic pressure against the foundation walls. Also, it insulates the basement, creating a more comfortable living area for your family.
By choosing Jerry's Waterproofing for waterproofing membranes, you'll get expert installation. Our waterproofing contractors undergo extensive training to make sure you get the best performance and application. We provide a safe environment by using non-flammable, water-based products and materials. We make sure the surface is properly prepared by patching spalled areas. When installing the membrane, we evenly spray the foundation wall. It can be applied to poured concrete and block foundations. Contact us today if you need service in Iowa and Nebraska.