Creston, Iowa
---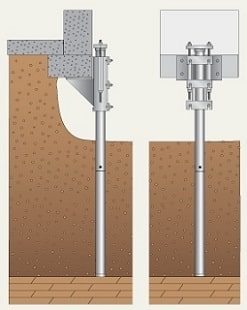 In Creston, IA, weather variations and soil changes can lead to structural problems. These may not seem like much to begin with, but can lead to major damage and health concerns. Having water sitting in your basement can produce mildew and fungi, musty odors, and an unhealthy environment for your home. If you have bowing or cracking walls, your basement could be in trouble.
Fortunately, Jerry's Waterproofing provides foundation repair solutions for your home. Helical piers and steel push piers are aimed at supporting and lifting sinking foundations. Wall plate anchors and helical tiebacks are used to restore bowing and leaning foundation walls and shifting foundations.
Basement Waterproofing in Creston
If you have water leakage through your foundation walls and floors, look for some of the following signs: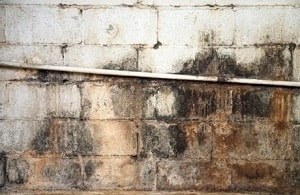 Musty Odors
Water Stains
Wood Rot
We use exterior waterproofing and basement drainage to keep surface water away. Our interior waterproofing systems and sump pumps help remove water from the basement. Our team can even provide you with crawl space encapsulation to keep that area of your home dry and mold-free.
We also install egress windows and wall reinforcements to help keep the foundation solid. Waterproofing your basement will not only keep your foundation strong, but also improve the living environment for you and your family. You will no longer be at danger of harmful air from your basement getting water damage.
Radon Services for Creston
Radon is a cancer-causing, odorless gas created by the decay of uranium. You cannot see it, nor smell it. According to the Environmental Protection Agency (EPA), about 20,000 lung cancer deaths are caused by radon exposure. In fact, it is the second leading cause of lung cancer.
Jerry's Waterproofing has state licensed radon mitigation specialists, serving Creston, IA and the surrounding area. We specialize in effective radon testing and mitigation services for buildings and homes. We use special equipment to safely collect and expel radon gas from your home. To improve the indoor air quality of your home, contact us today for an estimate.