Foundation Repair, Waterproofing & More in Creston, Iowa
---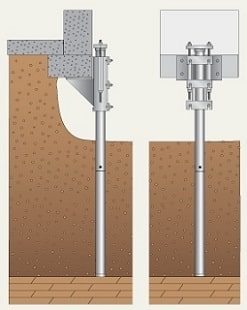 In Creston, IA, weather variations and soil changes can lead to structural problems. These may not seem like much to begin with, but can lead to major damage and health concerns.
Having water sitting in your basement can produce mildew and fungi, musty odors, and an unhealthy environment for your home. If you have bowing or cracking walls, your basement could be in trouble.
And if your foundation begins to fail, it can lead to a whole host of problems.
Whether your home needs foundation repair, basement waterproofing, crawl space repair or encapsulation, or even non-structural fixes such as radon mitigation or egress window installation, Jerry's Waterproofing can fix your home's issues and give you peace of mind.
Foundation Repair in Creston
When a foundation begins to fail, the signs won't be limited to foundation cracks.
Cracks might appear in walls or the basement flooring. Doors and windows might stick. Your chimney could start to tilt.
Although none of these problems might scream foundation issues, all are signs that uneven settlement or other issues are wreaking havoc with your home's foundation.
At Jerry's Waterproofing, we provide foundation repair solutions for your home. Among the solutions we offer are helical piers and steel push piers.
With these underpinning products, we can remove the load of your house from the soil beneath it (which is often the cause of foundation problems) and transfer it to piers anchored in a more stable strata of soil or bedrock.
Wall plate anchors and helical tiebacks are used to restore bowing and leaning basement or foundation walls and shifting foundations. They anchor the wall in to the soil to counteract the hydrostatic pressure pushing in on the walls from the soil outside.
Basement Waterproofing in Creston
If you have water leakage through your foundation walls and floors, look for some of the following signs: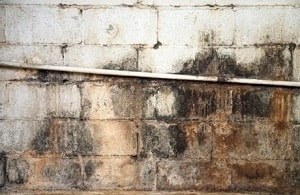 Musty Odors
Water Stains
Wood Rot
We provide a variety of waterproofing options so we can choose the correct one for you. Our exterior drainage solutions direct water away from your home and waterproofing membranes can be applied to the basement walls to keep any water that remains out. If an interior waterproofing system fits your home best, we can install drainage below the basement floor leading to a sump pump to remove water from the basement. Our team can even provide you with crawl space encapsulation to keep that area of your home dry and mold-free.
Crawl Space Repair and Encapsulation
Not all homes have a basement or slab foundation. If you are among those with a crawl space, you might know that they are not immune to problems, either. This is especially true of water problems.
Water can cause a wide array of crawl space problems, including:
Mold and mildew
Wood rot
Pest infestations
Sagging floors
Musty odors
Crawl Space Encapsulation
Since moisture, be it water or excess humidity, causes so many of the problems that frequently afflict crawl spaces, that the beginning of dealing with any crawl space issue must be keeping the moisture out. Otherwise, any fix is just temporary until the water problems arise again.
Crawl space encapsulation is a type of waterproofing in which the walls and floor of the crawl space are lined with a tear-resistant vapor barrier to keep water from entering through either the walls or floor.
Other measures are also taken to seal off the crawl space from water and humidity.
Crawl Space Repair
If your crawl space has already had water issues, however, encapsulation only prevents the problems from recurring. Then you need to repair the problems the water has already caused.
If this includes wood rot on the beams or floor joists, one of two repairs will likely be needed. If the beam or joist is too badly damaged, it will simply need to be replaced. If it has just been weakened, however, extra supports such as a crawl space jack could be used to prevent the beams from impacting the sturdiness of the floor above.
Radon Services for Creston
Radon is a cancer-causing, odorless gas created by the decay of uranium. You cannot see it, nor smell it. According to the Environmental Protection Agency (EPA), about 20,000 lung cancer deaths are caused by radon exposure. In fact, it is the second leading cause of lung cancer.
Jerry's Waterproofing has state licensed radon mitigation specialists, serving Creston, IA and the surrounding area. We specialize in effective radon testing and mitigation services for buildings and homes. We use special equipment to safely collect and expel radon gas from your home. To improve the indoor air quality of your home, contact us today for an estimate.
Egress Windows
At Jerry's Waterproofing, we also install egress windows that can help keep you and your family safe in the case of an emergency.
Egress windows are a type of basement window, but unlike most basement windows, they are easy to use as an escape rout from the basement in case of fire or other emergency.
Some areas require an egress window if you are putting a bedroom in a basement.
We can install an egress window that is both functional and attractive, complete with a cover to keep leaves and other debris out of the well.