Falls City, Nebraska
---
Foundation Repair in Falls City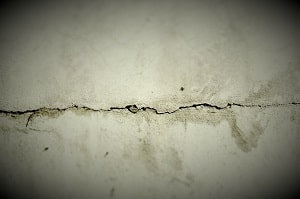 Many homes in Falls City, Nebraska will experience foundation problems due to the ever-changing moisture content in the soil. Falls City, NE can have torrential rains in the spring, heavy snow in the winter, and also periods of drought during the summer. The expansive soil in Falls City, NE will expand when it is wet and shrink when it is dry. As the soil continually shifts and moves, so does the foundation of your home. It is important to know the signs of foundation failure. Some of these signs are:
Sticking doors and windows
Floor cracks
Sloping floors
Ceiling cracks
If you see any of these signs, it is important to contact Jerry's Waterproofing so that one of our experts can give you a free inspection. We offer foundation repair solutions to help repair foundation problems in your home.
Basement Waterproofing for Falls City, NE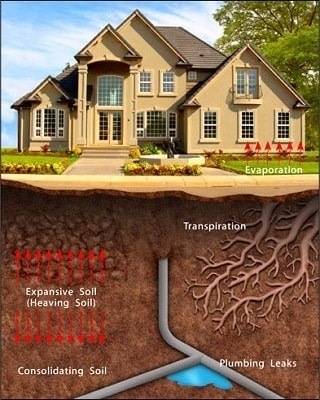 Puddles in your basement are a sure sign that you are in need of basement waterproofing. However, there are other, not so obvious signs that you may be in need of basement waterproofing. Some of these signs are:
Musty smell
Mold and mildew
Rusty appliances
Wood rot
Jerry's Waterproofing has the solutions to get your basement dry and keep it that way. Some of the waterproofing options that we provide are interior and exterior waterproofing, as well as basement drainage and vapor barrier installation. Interior waterproofing systems, such as a sump pump help to remove moisture from the home and keep water from seeping through the walls. Exterior drainage drains water away from the home to keep puddles from forming and allowing water to leak through foundation cracks. Vapor barriers are installed in the crawl space to prevent water from entering the concrete and causing crawl space moisture issues.
The products we use for basement waterproofing and foundation repair are manufactured by Earth Contact Products (ECP), one of the top names in the industry.
Other Services for Falls City Homeowners
Radon Testing and Mitigation: We test and reduce high radon levels in homes and buildings.
Crawl Space Repair: We use crawl space encapsulation and vapor barriers to prevent condensation and water vapors from entering crawl spaces.
Egress Window Installation: We install Bilco's Stakwel and Bilco's Scapewel window well systems to add comfort and natural lighting to basements.