Foundation Repair, Waterproofing, Crawl Space Encapsulation, Radon Mitigation & Egress Windows in Red Oak, Iowa
---
Basement Waterproofing in Red Oak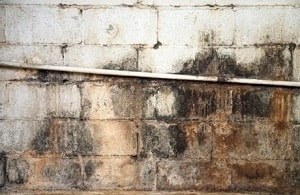 Residents of Red Oak, IA are often faced with flooding due to the close proximity of the town to the river. Many find themselves in need of basement waterproofing services as river waters fill and flood the banks.
Some signs you may be in need of our basement waterproofing services include:
If you see any of these signs, consider investing in basement waterproofing from Jerry's Waterproofing right away. Sump pumps are commonly installed in homes to reduce the amount of water in the basement. Other waterproofing options include exterior and interior waterproofing, waterproof membranes, and crawl space encapsulation.
Foundation Repair for Red Oak, IA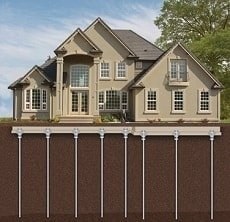 Foundation repair is also important in the Red Oak, Iowa area. If you are dealing with a basement water problem, chances are you are also dealing with a foundation problem too. Because foundation cracks and water infiltration usually go hand in hand, it is not uncommon to see them together in a home. Other foundation problems can be caused by shifting or expanding soil, which is often the result of excess water in the soil.
No matter what is causing your foundation problem, it is important to have it fixed as soon as possible. If the foundation has started to settle, underpinning devices from ECP (Earth Contact Products) can be installed. These devices, helical piers or steel push piers, anchor into soil far below the surface to give the support and lift that the foundation needs. For shifting foundations with bowing and leaning foundation walls, helical tiebacks or wall anchors can be installed in the ground next to the foundation to pull it back into place and close foundation cracks that might have formed in the foundation walls.
Radon Services in Red Oak, Iowa
Radon is an odorless, cancer-causing gas produced by the decay of uranium. High levels of radon in your home can be dangerous. That is why it is important to get your home tested by Jerry's Waterproofing. We are a state licensed radon mitigation specialist company serving residents in Nebraska and Iowa. If you have high levels of radon, we use radon mitigation to collect and expel the gas away from your home. Our mission is to improve the air quality of your home.