Wet Basements
---
Homeowners often call us with wet basements and are in desperate need of a waterproofing system. So many homes do not have a proper waterproofing system in their home. When there isn't a proper waterproofing system installed, it can cause a lot of stress to the homeowner when the heavy rains come.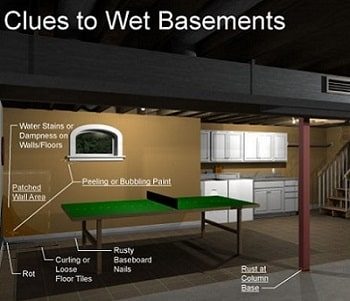 When you have a wet basement, it can cause many problems if it is not properly taken care of. Luckily, the professionals at Jerry's Waterproofing are industry experts and can help you to recover your damaged items and restore your basement's usability.
Water damage is one of the hardest things to overcome in your home. Many times if there is water damage in the home it cannot be fixed, so it is important to have the proper basement waterproofing to relieve unnecessary stress. When you suffer from water damage such as basement flooding it is not an easy obstacle to overcome. Even if you get the water in a puddle on your basement, there is still probably water that you may not even notice. It could be in the walls or crawl space, just waiting and collecting moisture to cause more damage in the future. To prevent this from happening, you could have Jerry's Waterproofing come in and install proper waterproofing to avoid a wet basement.
Wet Basement Solutions in the Omaha, NE Area
Water infiltration through basement walls, poor gutters, downspouts, bad drainage, and subsurface water may lead to wet basements and crawl spaces. By stopping your infiltration problem you will be protecting your home's value and your families' health. Built up water can cause mold and mildew to grow in places you may not even notice. By breathing the air that is damaged by the moisture build up, you could be exposing you and your family to health risks. Without the proper waterproofing to fight against the wet basement, you and your family could be in jeopardy. Have Jerry's Waterproofing take care of your waterproofing needs in Iowa and Nebraska. Some of the waterproofing options that we offer for your home's wet basement are: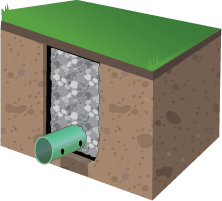 Exterior Drainage
Interior Drainage
French Drains
These solutions can take care of the water in your basement to keep your structure strong and healthy and prevent the growth of mold and mildew and other moisture-related issues in your home. Do not wait until flooding and dampness are serious issues in your basement - get in touch with an expert from Jerry's Waterproofing the moment that you start to see signs of water damage or infiltration in your basement.
If you have water coming into your basement and need a basement waterproofing system; including egress windows and sump pumps, give Jerry's Waterproofing a call today to discuss your options. Let us solve your water problems permanently!