Basement Mold and Mildew
---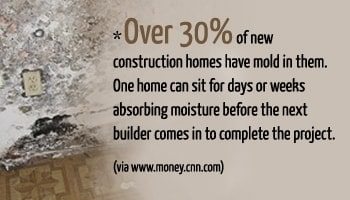 A wet basement can not only ruin personal possessions and make you lose living space, but it can affect the health of you and your family. Mold and mildew thrive and grow in wet, dark places. When mold and mildew forms in your wet basement, it goes into the air that you breathe.
This can cause a variety of health issues including:
Sinus congestion
Runny nose
Eye irritation
Coughing
Respiratory problems
Throat irritation
Sneezing
Asthma
Sometimes a wet basement is not obvious. There are things to be aware of that can indicate moisture is coming into your basement.
Damp walls or floors
High humidity
Water stains
Wet or damp insulation
Condensation on pipes or ductwork
If you notice signs like these, you probably have moisture issues and could have mold and mildew growth. Let the professionals at Jerry's Waterproofing come and inspect your home and offer you waterproofing solutions to help keep your basement dry and prevent mold and mildew.
Basement Mold and Mildew Options for Iowa and Nebraska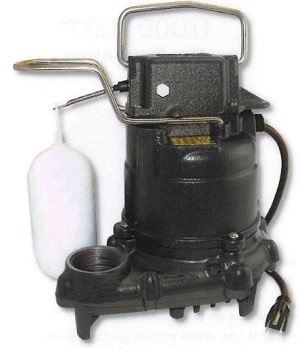 Jerry's Waterproofing offers several solutions for waterproofing. These include:
Interior drainage system
Exterior drainage system
Gutters and downspouts
In order to remove moisture from your basement, you should invest in an interior drainage system. These systems consist of a drainage channel that is placed under the base of the slab, a drain in the floor, and a sump pump system. The water makes its way from the drainage channel to the sump pit, where it is eventually drained out of the basement.
Another method that is very effective is exterior drainage. This involves digging a trench around the perimeter of the foundation and installing drainage tile. Once the tile is installed, coarse aggregate is used to fill in the space around it. The sump pump inside the home pumps the water out to the exterior drainage system, where it is carried away from the foundation. This process is called a French drain system.
Some basement water issues can be resolved by correcting the grading of the land around the foundation. Then, by adding extenders to your home gutters and downspouts, you will further the distance that the water is discharged from your home. Jerry's Waterproofing will perform these steps before any below-ground solutions are implemented.
We also offer crawl space repair and recovery to prevent mold and mildew growth. All of the products we use for basement waterproofing are manufactured by Earth Contact Products, the leader in the industry.
If your basement moisture is causing mold and mildew to grow in your Iowa or Nebraska home, contact us at Jerry's Waterproofing right away. We will determine the right basement waterproofing method for your home!