Foundation Repair, Basement Waterproofing & More in Central City, Nebraska
---
Basement Waterproofing in Central City

In Central City, the Spring season can pose flash flooding threats and melting winter snow can lead to water seeping into your basement. Jerry's Waterproofing professionals are available to provide a lasting and effective solution for the foundation problems and basement water issues in your home.
Sometimes a wet basement is quite obvious with puddles forming in your basement, however some less obvious signs may include:
High humidity
Rusty appliances
Wood rot
Mold and mildew
Jerry's Waterproofing offers basement waterproofing with both interior and exterior waterproofing solutions to take care of these issues in your home. For the outside of the home, gutters, waterproof membranes, and landscaping can be used to prevent water pooling. Our interior drainage components, sump pumps, and battery backup sump pumps will keep water out of your Central City basement .
Foundation Repair in Central City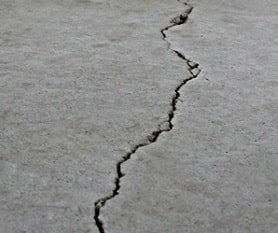 Your home's foundation in Central City, NE may be prone to shifting and settlement due to the expansive soil it sits on. This type of soil expands when it gets wet and shrinks when it is dry. This constant shifting of the soil will also cause your foundation to shift and move. Some of the signs that you may be in need of foundation repair are:
Floor cracks
Ceiling cracks
Wall cracks
Sloping floors
To repair settling foundations in Central City, we install helical piers or steel push piers. These piers are installed deep below the surface of the ground directly underneath the foundation. Once they are securely anchored in the ground, the piers are used to lift and stabilize the structure. If you have bowing or leaning walls, Jerry's Waterproofing uses helical tieback anchors to pull the basement wall and the attached foundation back to its original level. These helical tieback anchors will also strengthen the wall so they won't bow or lean in the future.
Other Services for the Central City Area
Egress Window Installation: Functions as an emergency exit, while emitting light into your basement
Crawl Space Repair: Consists of crawl space encapsulation, vapor barriers, and sump pumps to keep crawl spaces dry and moisture-free
Radon Services: Provides radon testing and mitigation to reduce radon levels in a building or home
Contact Jerry's Waterproofing today to learn more about all the services we offer in the Central City area.