Columbus, Nebraska
---
Foundation Repair in Columbus
Because of the weather and season changes, varying moisture content and shifting soil frequently lead to foundation problems in the Columbus, Nebraska area. Shifting foundations can lead to bowing or leaning walls and settlement can cause cracks that cause water entry and other structural problems. It is important to know the signs that you may be in need of foundation repair. Some of the signs to look for in Columbus include: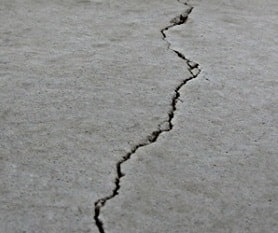 If you have noticed any of these signs of foundation failure, it is important to call the experts at Jerry's Waterproofing for a free inspection. After inspection, we will offer the foundation repair solutions needed to get your foundation back to its original stability. If your foundation is settling, we can install helical piers or steel push piers to support the weight and level the foundation. Shifting foundations can be restored using helical tiebacks or wall plate anchors which are installed laterally through the basement walls.
Foundation repair products that we use a sturdy and reliable, and come from one of the top suppliers in the country, Earth Contact Products (ECP).
Basement Waterproofing for Columbus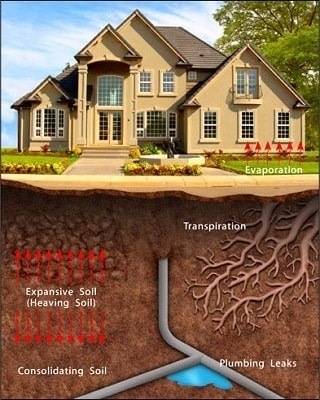 Sometimes, signs of a wet basement are obvious - puddles or flooding in the basement. However, some of the signs of a wet basement in Columbus are much more subtle. These signs include:
Musty odors
Wood rot
High humidity
Mold and mildew
Jerry's Waterproofing will come and inspect your Columbus home for signs of a wet basement or crawl space and figure out the best basement waterproofing solution to suit both your home and your budget.
Some of the solutions that we offer involve waterproofing the exterior of your home - waterproof membrane, basement drainage systems such as gutters and landscaping. Others have to do with water removal and protection in the home. These systems include sump pumps, backup sump pumps, and vapor barriers to seal moisture out of the crawl space.
Other Services in Columbus
Radon Testing and Mitigation: We test buildings and homes for high levels of radon. If you have high levels, we use radon mitigation to reduce radon levels.
Crawl Space Repair/Recovery: Consist of crawl space encapsulation, vapor barriers, and crawl space sealing to keep your home dry and improve the air quality of your home.
Egress Window Installation: We install quality window well systems such as Bilco's Stakwel and Bilco's Scapewel. These products are maintenance-free and create a safe exit option for emergency situations.
Contact the experts at Jerry's Waterproofing today to learn more about all we have to offer the people and property of Columbus, NE.