Foundation Repair, Waterproofing, Crawl Space Encapsulation, Egress Windows & Radon Mitigation in Denison, Iowa
---
Basement Waterproofing for Denison
Heavy spring rains and severe storms can lead to wet basements in your Denison, IA home. If this is the case, then moisture issues will most likely develop. Moisture can weaken the structure of your home as well as cause health problems due to mold growth.
Examine your home for the following signs to make sure that moisture does not become a problem in your basement: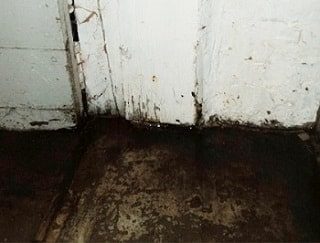 These are signs that you need to invest in basement waterproofing services from Jerry's Waterproofing as soon as possible. In order to fix these issues, we can install a variety of waterproofing options. If you need water removed from your home, the best option is a sump pump system and interior waterproofing. To keep water that is pooling in your yard from entering your home in the first place, install exterior drainage and waterproof membranes.
Foundation Repair in the Denison Area
Not only are the professionals at Jerry's Waterproofing experts when it comes to water issues, but they are also highly skilled when it comes to foundation problems.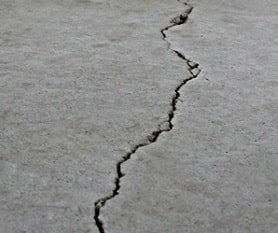 Most foundation problems arise when the foundation starts sinking or shifting due to soil movement. You might be dealing with foundation failure if you see any signs of foundation issues such as:
Wall Cracks
Bowing Walls
Sloped Floors
When you find any of these happening to you, your home may be telling you that you have foundation problems. The professionals at Jerry's Waterproofing offer installation of underpinning products like helical piers and steel push piers to support sinking foundations that may be leading to these problems. We also install helical tiebacks and wall anchors to correct bowing and leaning foundation walls and straighten shifted foundations.
Radon Services for Denison Homeowners
If you suspect radon gas in your home, contact us and we'll send out our radon mitigation specialists. We can lower dangerous levels of radon inside your home. We can also fix openings by sealing cracks, wall cracks, and other structural issues that could be allowing radon to get inside.
Jerry's Waterproofing is state licensed in Nebraska and Iowa. We use a radon mitigation system to capture vapors from underneath the floor and expel them up to a pipe to the outside of the home. For more information regarding radon levels in Denison, Iowa, contact our experts today.