Lincoln, Nebraska
---
Basement Waterproofing in Lincoln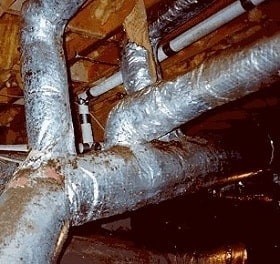 If you have water in your Lincoln basement, make sure your home has proper gutters and downspouts to redirect the flow of water away from your foundation. Trees and shrubs should be planted at least five feet away from your foundation.
Look for the following signs of moisture in your home to determine whether or not you need basement waterproofing services:
Standing water
Insect infestation and nesting rodents
Increase in utility bills
Elevated radon levels
If you notice any of these signs, contact our experts. We are trained to find the source of your basement water issues. Our team of professionals will install an interior or exterior drainage system to keep your Lincoln home safe and dry for many years to come.
Foundation Repair for Lincoln

One of the biggest problems that many Lincoln homeowners face is foundation failure. Whether that foundation failure comes in the form of major foundation cracks or a settling foundation, it is important to have it taken care of as soon as possible. To fix your failing foundation, we use structural underpinning devices from the leading supplier in the business, Earth Contact Products. The devices that we use include:
Steel Push Piers: These are driven in stable soils beneath the foundation to support and lift a settling structure.
Helical Piers: These are used for the same purpose as steel piers, but are screwed into the ground instead of being driven in.
Helical Tiebacks: These work much like horizontally installed helical piers, to pull foundations back into place in order to correct shifting foundations.
Plate Anchors: These use a rod and plate to anchor the foundation and restore it to its original position after shifting has occurred.
Other Services for Lincoln
Since most crawl spaces are out of sight, many homeowners tend to ignore this area. Next time you're outside, look inside your crawl space for signs of water intrusion. With moisture present in your crawl space, you are more likely to experience wood rot and mold growth. This is a sign that humidity levels are too high.
The professionals at Jerry's Waterproofing offer effective crawl space recovery and repair solutions to save your crawl space. We can install quality vapor barriers to damp proof your home and prevent evaporation of ground moisture into the crawl space air. Contact Jerry's Waterproofing for all of your foundation repair and waterproofing needs in Lincoln, NE.