Foundation Repair, Basement Waterproofing, Crawl Space Encapsulation, Egress Windows & Radon Mitigation in Seward, NE
---
Foundation Repair in Seward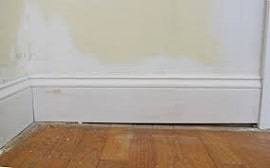 Foundation problems are normally caused by problems with expansive soil beneath your foundation. When the soil absorbs water, it expands, pushing against the foundation and causing it to heave. When the soil dries out, it shrinks, forming voids and causes the foundation to settle. These issues are common causes of foundation failure in the Seward, Nebraska area. Problems with your foundation may also arise when vegetation grows too close to the concrete or when the ground beneath the concrete was not compacted well enough when it was laid.
Check for some of the common signs of foundation failure in your home:
If you see any of these signs, do not hesitate to contact a professional to come and inspect your home. The experts at Jerry's Waterproofing can get your home back to its original level and make sure it is structurally sound again.
Some of the most common underpinning products are helical piers and steel piers. The piers are driven or screwed into the soil beneath the foundation to provide a stable base for the structure. The piers can then be load tested and the structure lifted onto them with hydraulic jacks.
Basement Waterproofing for Seward, NE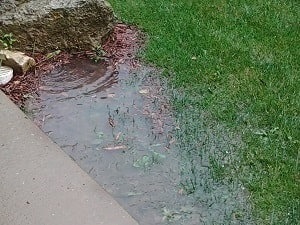 If your Seward, NE home has a wet basement, Jerry's Waterproofing has several solutions for your basement waterproofing needs. We can help prevent water seepage and flooding in your basement. Our waterproofing solutions include:
By using foundation repair and waterproofing products from the leading manufacturer, Earth Contact Products (ECP), we ensure that your home is repaired with high-quality products.
Other Services for Seward Homeowners
Radon Services: We reduce high radon levels using radon mitigation.
Crawl Space Repair: We use crawl space encapsulation and vapor barriers to prevent water intrusion in crawl spaces.
Egress Window Installation: We install high-quality egress window well systems to provide an exit for emergency situations and increase the value of your home.