Foundation Repair, Basement Waterproofing & More in Western Iowa
---
It is not unusual for Iowa homeowners to experience foundation issues. Due to Iowa's seasonal weather changes, the soil underneath the foundation is constantly expanding and shrinking, which results in foundation movement. Because of this, foundations can crack and sink. As a resident of Iowa, you should be aware of the warning signs of foundation failure in order to prevent further damage to your home. If you suspect foundation or water-related issues, contact Jerry's Waterproofing. We provide foundation repair and basement waterproofing service to protect your investment.
Basement Waterproofing in Iowa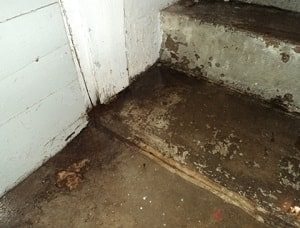 Too much moisture and humidity can make your basement unpleasant and uncomfortable, often leading to significant health problems. When identifying water intrusion, look for standing water on floors, wood rot, and condensation on walls.
If these signs are ignored, your home could encounter foundation issues such as settlement over time. We offer an exterior drainage system, interior drainage system, sump pump installation, and waterproofing membranes.
Foundation Repair in Iowa
Look in and around your Iowa home for misaligned windows/doors, slab cracks, wall cracks, and bowing walls. If your home shows any of these signs, then your home is telling you that you have foundation problems. Most foundation issues can be avoided by creating a ground slope away from your foundation, repairing minor cracks, or fixing plumbing issues.
In some cases, these preventative tips may not be enough. We offer steel piers and helical piers to give your home the stability it needs and to raise your settling foundation.
Other Services for Iowa Homeowners
Crawl Space Recovery & Repair: Wet crawl spaces can destroy the structure of your home by damaging joists, support beams, foundation walls, and sub-floors. We offer sump pump installation, vapor barriers, interior drainage systems, and exterior drainage systems.
Radon Services: Our mitigation system is designed to collect and expel radon outside of the home using a PVC pipe and depressurization vent.
Contact Jerry's Waterproofing to learn more about our services in Iowa.
Iowa Cities We Serve: