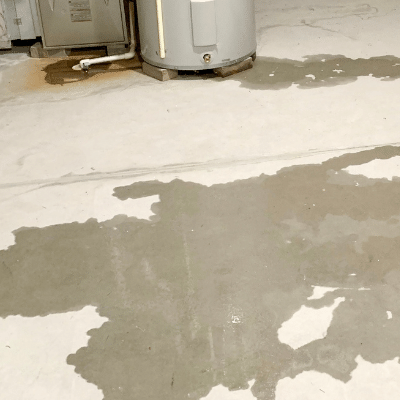 You need a waterproofing contractor: so how to your sort through each proposal? Choosing a waterproofing company can be a difficult task. There are a variety of companies to choose from. There are many waterproofing options and solutions. Also, many people never have to work with a contractor, so they aren't familiar with the companies around town.
However, your home is probably your biggest asset, so you must protect yourself and your property. Be aware of shoddy workmanship, scams, and other problems that may occur with a shady contractor.
The biggest decision you make in the waterproofing process will be choosing the right contractor's proposal. Here are some tips from Jerry's Waterproofing to help you make the right choice.
Evaluating the Waterproofing Contractor and Their Proposal
Shortly after contacting the waterproofing company, an inspector or another representative should look at your property. Not every company is going to be an expert on waterproofing. Don't assume that the person that comes out to your house knows what they are doing.
We recommend that you have at least three companies assess your situation and provide you with a proposal. By doing this, you will have more options to look at and you can also see if one of them is way off in their evaluation.
Not every wet basement is caused by the same factors, so not every repair solution is appropriate for every situation. Your water problems may be caused by cracks in the foundation, leaking pipes, poor drainage, or other causes. The contractor should be able to accurately determine the cause of the leaks. This will allow them to determine the best method of fixing the problem.
Check Their Work
Once you have the proposals, take a look at them and make sure the contractor has put down what they think the cause of the problem is. If they don't have it on the proposal, ask them. They should be able to back up why they think their solution is the correct one.
Many times a contractor will suggest excavating around your foundation. As stated earlier, not every leak is caused by a damaged foundation. Don't feel bad for questioning a contractor's proposal. If they are honest and reputable, they won't mind you making sure that you are getting the best solution possible.
Pricing Should Be Clear
When going over the proposal, the contractor's pricing should be clear. No one will be happy at the end of the project if there are hidden costs (except the contractor). Also, make sure that there is a good, clear warranty attached to the work. The warranty should cover everything you would expect to protect yourself and your property.
Also, choose contractors that offer free estimates. This will give you the financial freedom to talk with more than one contractor. It also gives them the incentive to try and get your business by being upfront with you.
Contact a reputable and experienced waterproofing contractor like Jerry's Waterproofing the next time you have a wet basement or crawl space.
---