Radon is a radioactive gas that is present in nearly every home in Iowa. You cannot see, smell, or taste it. Yet at high enough levels, it can create serious health issues for you and your family and pets. It's relatively easy to perform either short-term or long-term tests for radon. Radon testing is a highly cost-effective way to avoid the hardship and expenses of a lung-related illness caused by radon exposure.
WHERE DOES RADON COME FROM?
The primary source of radon is from the soil and groundwater surrounding the home's foundation. Radon gas typically enters a home through dirt floors, cracks in foundation walls and floors, and gaps around drains, pipes and sump pumps. Therefore, it is most likely to be present in the basement or lower levels of your home. In rare cases, radon is contained in groundwater that enters through the water system.
WHAT ARE THE HEALTH RISKS OF RADON?
The EPA reports that there is direct evidence linking radon in homes to lung cancer. It is responsible for about 21,000 lung cancer deaths every year. About 2,900 of these deaths occur among people who have never smoked, making it the second leading cause of lung cancer behind smoking and the leading cause of lung cancer among non-smokers.
There are a lot of variables that determine if someone gets lung cancer, but there are certain factors that can increase your chances:
Smoking cigarettes, cigars, or other tobacco products
The amount of radon in your building and the areas you spend the most time
If you use a fireplace or use wood or coal to heat your building
The amount of time you spend inside the building
If your home or business has a radon level at or above 4 picocuries per liter (pCi/L) you need to take steps to reduce the amount of radon you're exposed to.
SHOULD I HAVE MY HOME TESTED FOR RADON?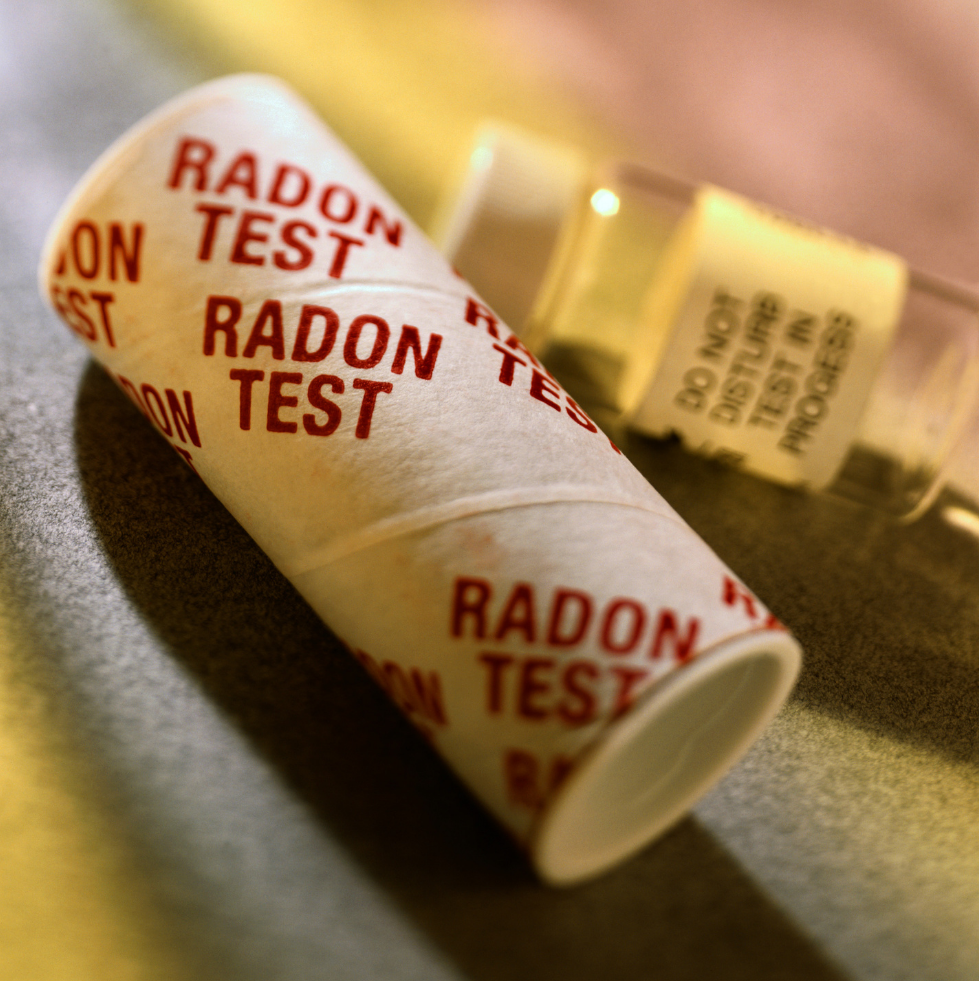 Absolutely, yes! Both the EPA and Surgeon General recommend testing every home for radon. Radon testing is quite easy and is the only means to know for certain whether you and your family are at an increased risk for lung cancer and lung-related illness. When radon gas decays, it forms into a radioactive particle that becomes trapped in your lungs. The radioactive energy may damage the lung tissue. Radon tests are inexpensive and easy to obtain. Contact the EPA for more information on obtaining short-term or long-term radon tests.
Short-Term Tests
When doing short-term testing for radon, your home must be completely closed for 12 hours before testing and during the 48 hours of testing. While it is fine to enter and leave your home, all doors and windows leading to the outside must be kept closed. Because of this, it is best to run radon tests while running heating and cooling systems or when it is otherwise comfortable enough in your home without opening doors or windows.
Long-Term Tests
While running long-term radon testing in your home, you do not need to keep your home closed. Long term testing is usually run for a period of 91 days to an entire year. This is the best way to obtain overall radon exposure levels. You might consider running one long-term test in the spring and then running another one during a different heating/cooling season to understand the seasonal effects of radon. It isn't expensive or difficult to test for radon, and it's the only way to know if your family is safe.
Times of Change
According to the EPA, you should also do radon testing in response to any major changes in your home or the surrounding soil, for example:
After any major renovation that might change the ventilation system or underlying soil
Before converting a basement to a living space where high levels of radon may already be residing
After any event affecting the ground beneath the building, such as a flood, earthquake, plumbing installation, or nearby excavation
CONTACT JERRY'S WATERPROOFING FOR RADON MITIGATION
Jerry's Waterproofing can give you additional information on obtaining radon test kits for either short-term or long-term testing. If your home has high levels of radon, we can perform cost-effective radon mitigation to keep you and your family and pets safe from the dangerous health effects of high levels of radon. Contact us today!
---