It just seems like the rain keeps coming this year, but hopefully, you've recovered from the terrible flooding that occurred earlier.
Jerry's Waterproofing has many ways to help keep your basement dry, but one of the most effective is a sump pump system. There are a variety of sump pumps that can be installed, depending on the size of the basement, the amount of water that typically enters, and if you are looking for a backup pump.
Wet Basements Cause Damage
Having water in your basement not only can damage your belongings, but it can also damage the structural integrity of your home. The water can allow pests and mold to grow, endangering the health of you and your family.
As you can see, there are many reasons why you should do everything you can to keep your basement dry. Let Jerry's Waterproofing help you keep your home safe and strong.
Install a Sump Pump System Now
There is never a bad time to install a sump pump. So, if you had water in your basement this spring and don't have a sump pump, now is the time to get one. If you were one of the lucky ones that didn't get water in your basement, don't tempt fate: get a sump pump installed before you have a problem.
No matter how water enters your home, a sump pump can move it out and safely away from your basement and foundation.
Peace of Mind from a Backup Pump
In addition to installing the main sump pump, it is a good idea to install a backup pump. The main pump runs on the A/C through an electrical outlet. This is great and the pump is very important. However, if the power goes out, you don't have a pump at all. And when does the power go out usually? During a rainstorm, the worst possible time to be without a sump pump.
A backup pump is plugged into the A/C system but also uses a battery as a backup if the power goes out. The battery is charged when the power is on but takes over during a blackout. The backup pump can also turn on if the main pump can't keep up with the incoming water.
Jerry's Waterproofing has installed sump pumps and battery backup pumps all over Eastern Nebraska and Western Iowa. We use Glentronics pumps, the quality name in sump pumps, offering you reliability and power. The pumps come with a warranty and we stand behind every project we do.
The pumps feature reliable cast iron switch cases, durable housings for the motor and pump, stainless steel float arms, and a clog-resistant vortex impeller. When you are relying on something to keep you safe, you can't afford to cut corners or go with shoddy materials.
Contact Us to Keep Your Basement Dry
Let Jerry's Waterproofing help keep your Iowa and Nebraska basements dry by either installing a new sump pump system or installing a battery backup sump pump. We want to do our part to keep your family and home safe and dry, so contact us today to learn more.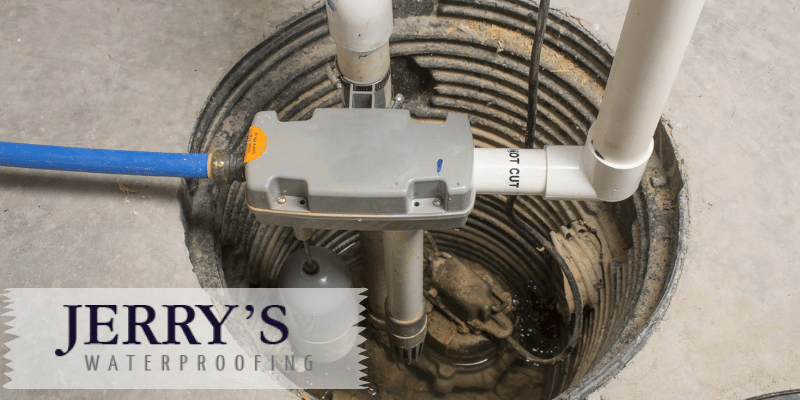 ---