Foundation Repair, Waterproofing, Crawl Space Repair & More in Harlan, Iowa
---
Basement Waterproofing in Harlan
Foundation cracks can allow water to enter your Harlan, IA home, resulting in basement wall or floor leaks. These leaks can then cause a moisture problem. The more moisture that enters the house, the bigger the chance that your home will develop water-related problems, such as mold, pests, wood rot, and more.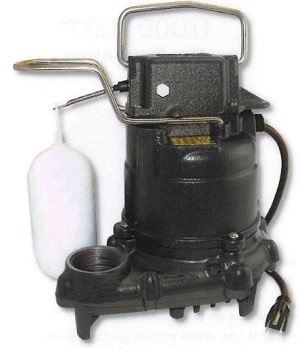 Fortunately, we offer solutions for the moisture problem in your basement. Some of the waterproofing options we provide for your Harlan, Iowa home include basement drainage systems, sump pumps, waterproof membranes, and crawl space encapsulation. Installing a waterproofing system will prevent basement seepage and keep water from leaking through any foundation cracks in your home. These systems also can eliminate any moisture buildup in that area to keep mold and mildew formation at bay.
Foundation Repair for Harlan, IA
Many times, the water issues in your Harlan home can lead to, or even be caused by, foundation problems. If you have foundation cracks, they can lead to water entry. If water builds around your foundation, it can start to seep through the foundation of your home and weaken the concrete, leading to both basement moisture and foundation problems. Settling and shifting foundations may result from these issues. This can lead to problems in the home like sloped floors, leaning walls, sticking windows and doors, and wall or floor cracks.
By installing one of our premiere foundation repair devices from ECP (Earth Contact Products), we can help you return your foundation to normal. For shifting foundations, we can either install helical tiebacks or wall plate anchors. These devices both apply pressure on leaning and bowing foundation walls from the opposite direction to straighten the shifted foundation. To support and lift sinking or settling foundations in Harlan, we install helical piers or steel push piers under the foundation.
Radon Services in the Harlan Area
Harlan, IA is not immune to radon gas. In fact, radon is the second leading cause of lung cancer in the US, behind smoking. If you suspect radon gas in your home, get it tested immediately. Jerry's Waterproofing offers radon testing and radon mitigation systems. If you have high levels of radon, we can safely remove it away from your home to keep your family healthy.
Contact the Jerry's Waterproofing team today for basement waterproofing, radon mitigation, and foundation repair in the Harlan, Iowa area.